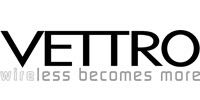 On-Demand Mobile Application Connects Drivers Directly to Enterprise Dispatch Systems via Standard Java Phones.
Vettro, a global leader in on-demand mobile business applications, today announced drivers of USF Bestway, USF Holland and USF Reddaway are using Vettro FieldMaster on Java-enabled handsets to improve fleet operations and enhance customer service. Vettro FieldMaster is available for BlackBerry, Windows Mobile and Java-enabled phones running on all major carriers globally.
The technology deployment enables the USF regional carriers, which are all part of YRC Regional Transportation, to streamline pickup and delivery scheduling and routing by directly integrating the company's dispatch system with Vettro's FieldMaster application. The on-demand mobile application dispatches manifest information directly to the driver, and captures status updates throughout the day to improve visibility into field operations. Detailed driver activity data is also updated in the enterprise back-end system for reporting and analysis.
Mike Naatz, Senior Vice President for YRC Enterprise Services, said the change is designed to help USF enhance customer service and allow for online reporting of shipment status, reducing call center volume.
"Vettro FieldMaster has made a positive impression on our customers, our drivers and our management," said Naatz. "Since the initial roll-out, Vettro and the USF regional providers have also worked closely together to implement additional enhancements."
Naatz said minimizing paper-based processes and reliance on voice communications between drivers and dispatchers for each pickup and delivery can reduce inefficiencies and their related costs.
"YRC Regional Transportation is setting the standard as a leader in the transportation industry, and we're excited to be a part of its growth," said Joe Rymsza, President and CEO of Vettro. "Serving outstanding companies such as USF Bestway, USF Holland and USF Reddaway allows us to partner with the best in the business to maintain Vettro's standard of quality throughout our engineering, delivery, and support processes."
Vettro FieldMaster can be updated, and even deleted, completely over the wireless network, ensuring minimal administrative costs required to maintain the mobile application. Additionally, the application remains fully accessible even outside of wireless coverage areas, and all data captured offline is automatically re-transmitted when the user moves back into coverage.
Vettro FieldMaster is architected to seamlessly integrate with advanced mobile capabilities such as GPS or Bluetooth to provide location-based services, bar code scanning, printing, and point-of-sale as business needs dictate. The application can connect with a variety of existing back-end systems, including dispatch, inventory or asset management, customer service management, and billing or invoicing, to unlock the full returns on enterprise IT investments.