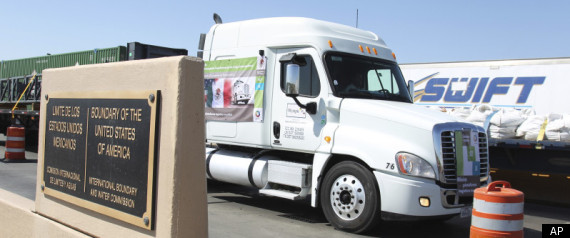 Nearly two decades after the passage of the North American Free Trade Agreement, the first Mexican truck ventured into the U.S. under provisions of the controversial treaty.
With little fanfare, a white tractor-trailer with Mexican license plates entered the courtyard of the Atlas Copco facility in Garland, Texas on Saturday afternoon to unload a Mexico-manufactured metal structure for drilling oil wells.
The delivery marked the first time that a truck from Mexico reached the U.S. interior under the 17-year-old trade agreement, which was supposed to give trucks from the neighboring countries access to highways on both sides of the border.
Full Story...